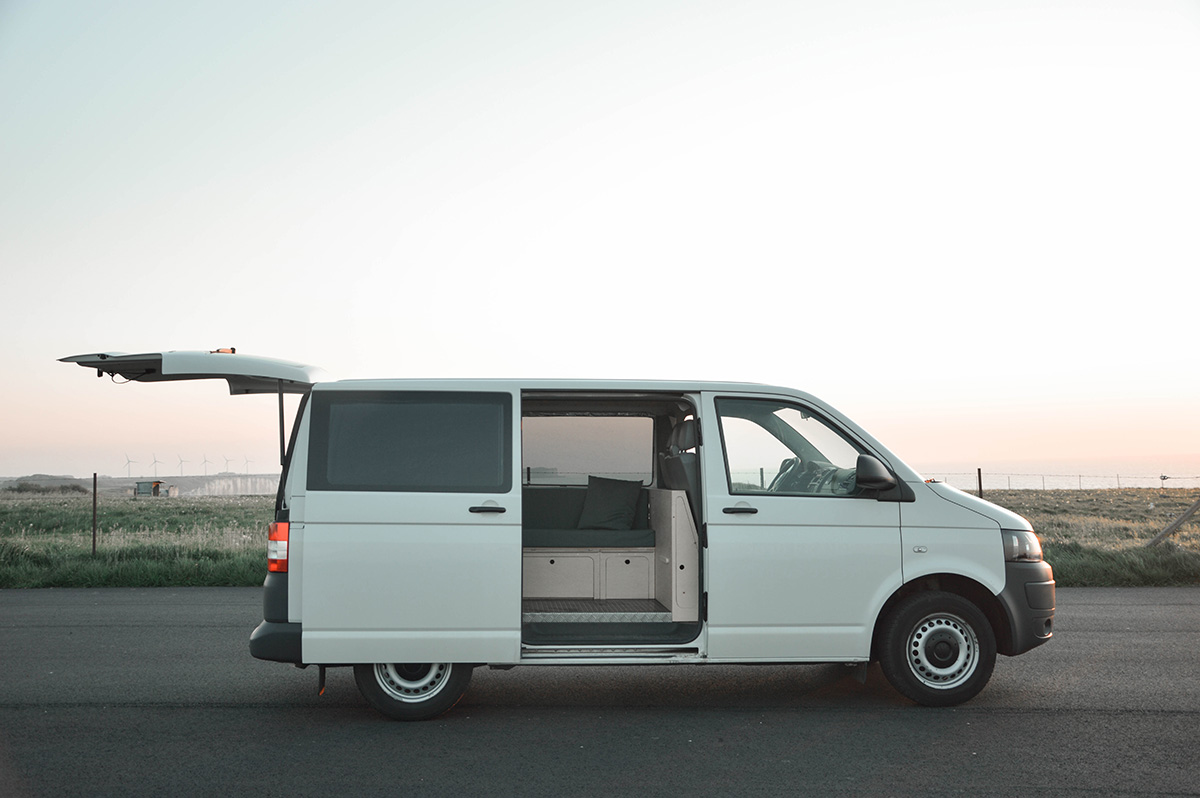 Existenzminimum n°1
The confinement induced by the Covid-19 pandemic has shifted the workspace from office to home in many Western societies. Faced by this political and health imperative, various phenomena of social segregation have undoubtedly worsened or emerged, such as unequal access to space.
Existenzminimum n*1, a contribution to #vanlife, was born in this nebulous and uncertain context, and fueled by reflections on the inequitable sharing of space resources, essentially caused by land ownership. What if, in Tomorrow's world, work no longer necessarily meant occupying a fixed workstation on a mechanically ventilated office platform in a megalopolis? And what if, in Tomorrow's world, the great outdoors became the space, accessible to all, of a human existence freed from the duality between work and vacation?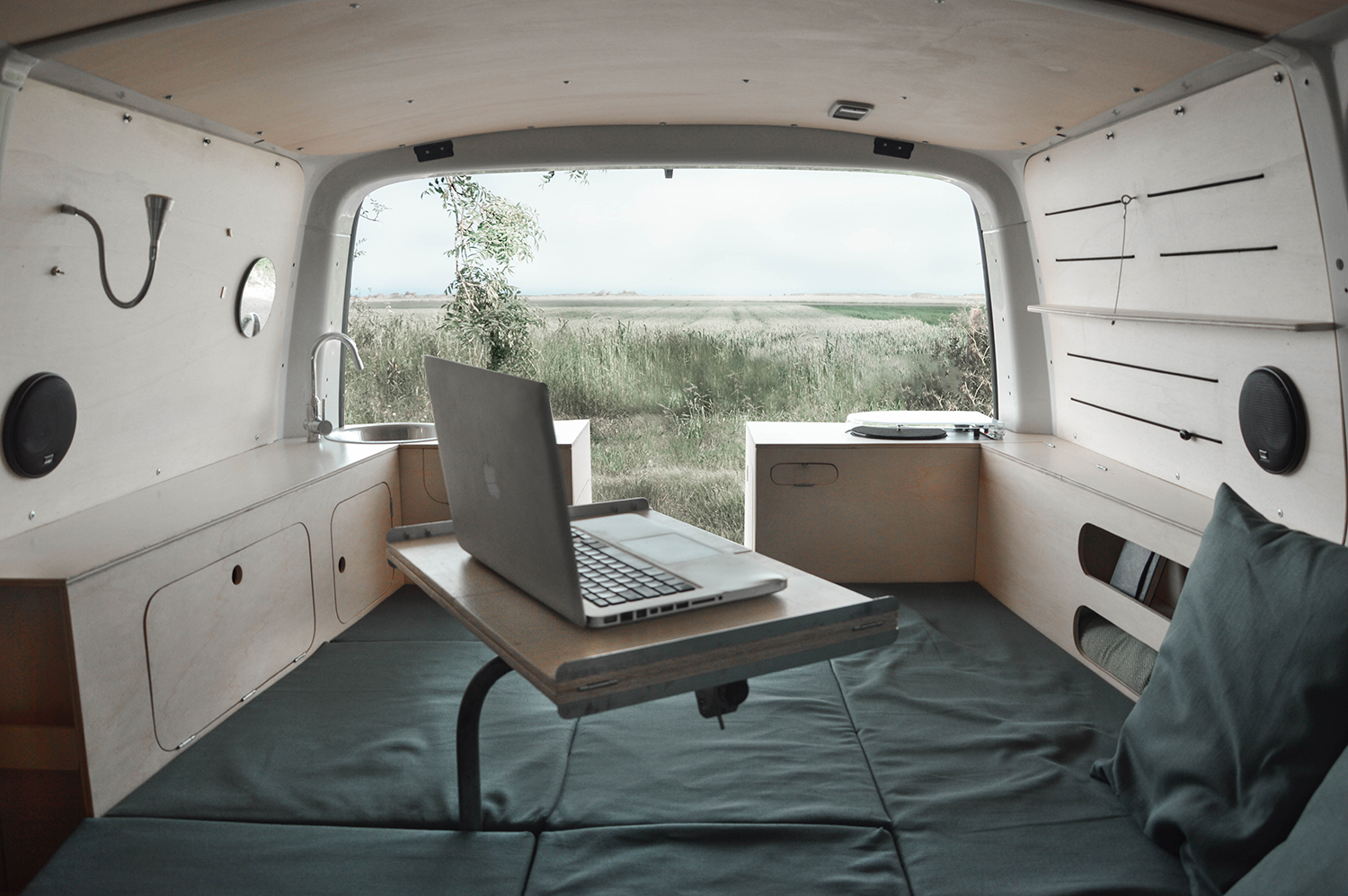 The performance here consisted in transforming the 4.35m2 of a Volkswagen T5 utility vehicle into an office, bedroom, dining room, kitchen, living room and nomadic bathroom for two people. Considering the art of living as a discipline in its own right, the project responds without compromises to these complicated specifications by meticulously exploring the minimorum dimensioning scale.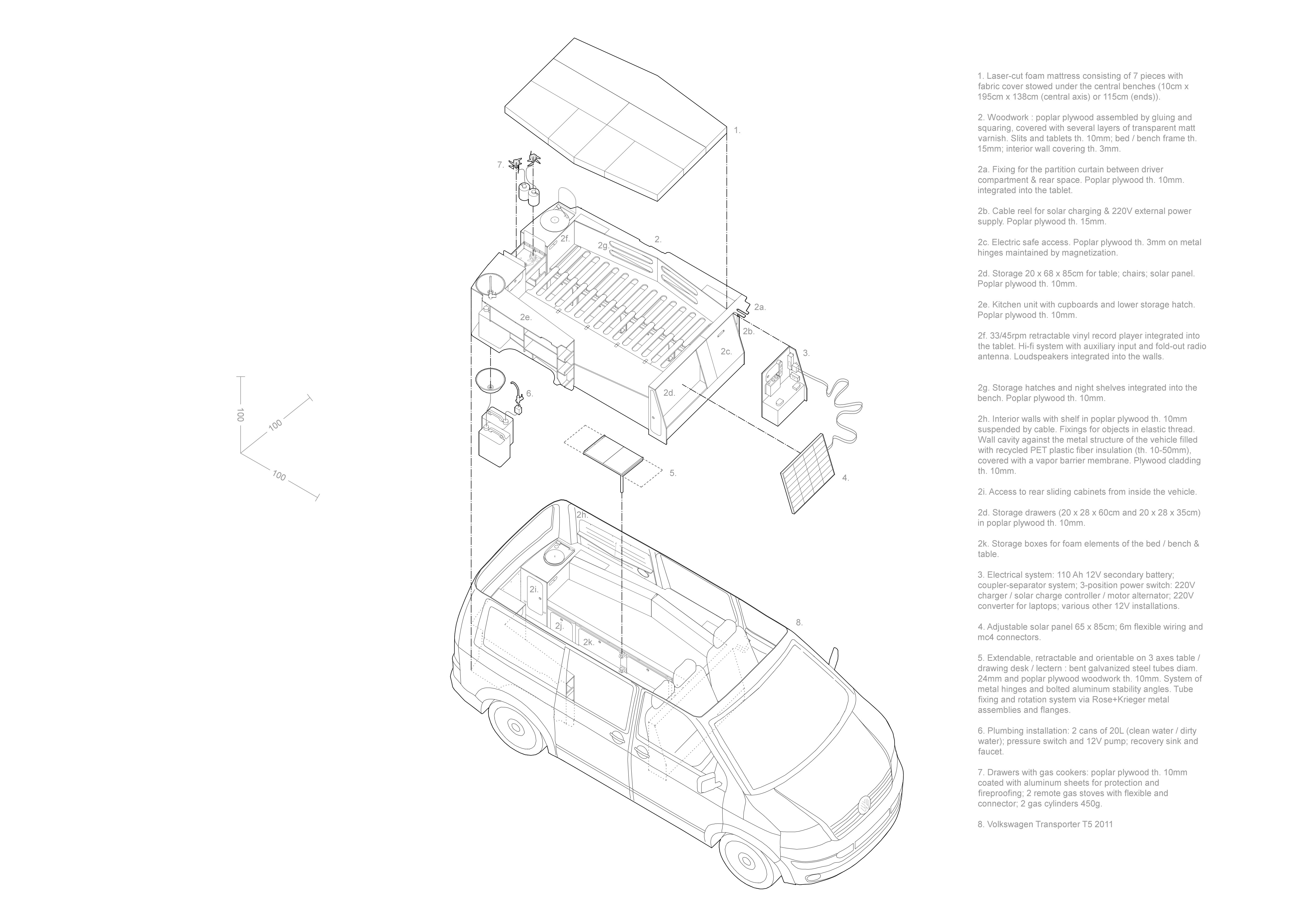 The layout consists of a 3, 10 and 15 mm poplar plywood woodwork following the curves of the vehicle body, insulated by ECOPEG panels (a hydrophobic insulation sheet made from recycled plastic bottle fibres). This general framework, anchored to the bodywork by a succession of pine slats, accommodates a bench seat turning into a single or double 'coffin shape' bed (paradoxically an optimum : inspired by both Leonardo da Vinci and the work of Decathlon engineers, it generously offers centimetres where necessary while maximising storage space). A multi-orientable and extensible table swiveling on 4 Rose+Krieger axes completes the set, allowing to accomodate 4 people for dinner, to work on a laptop, to become a tilted architectural drawing table, or a support for multimedia projection.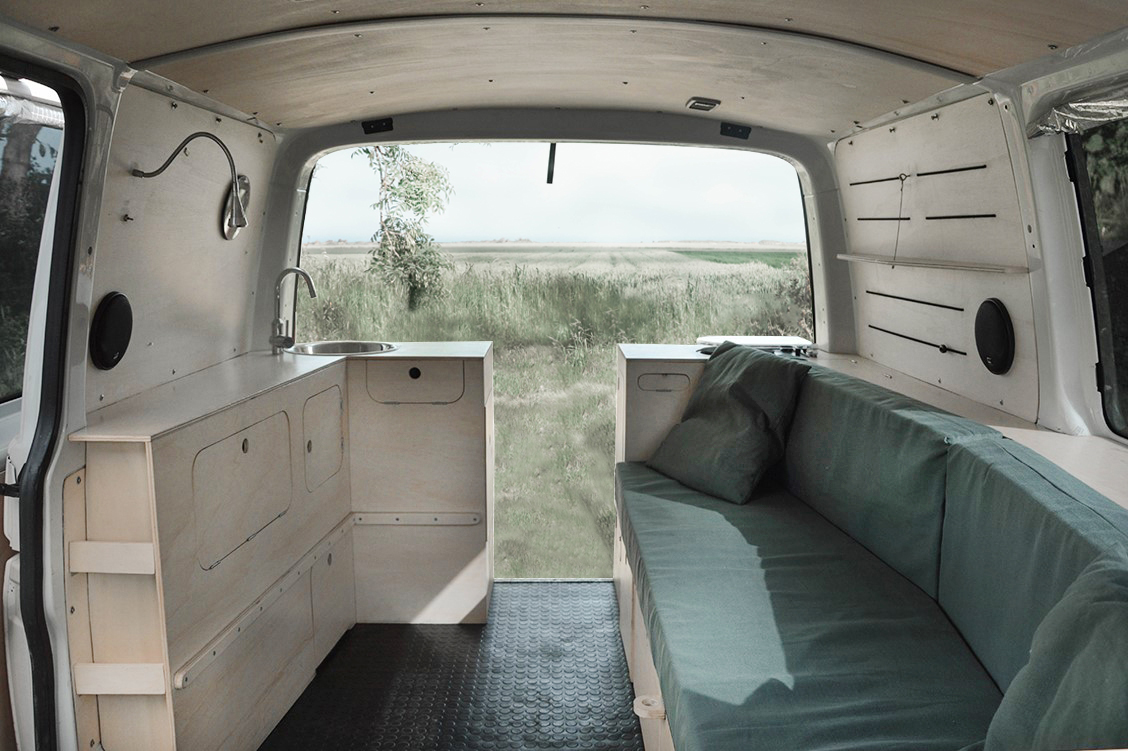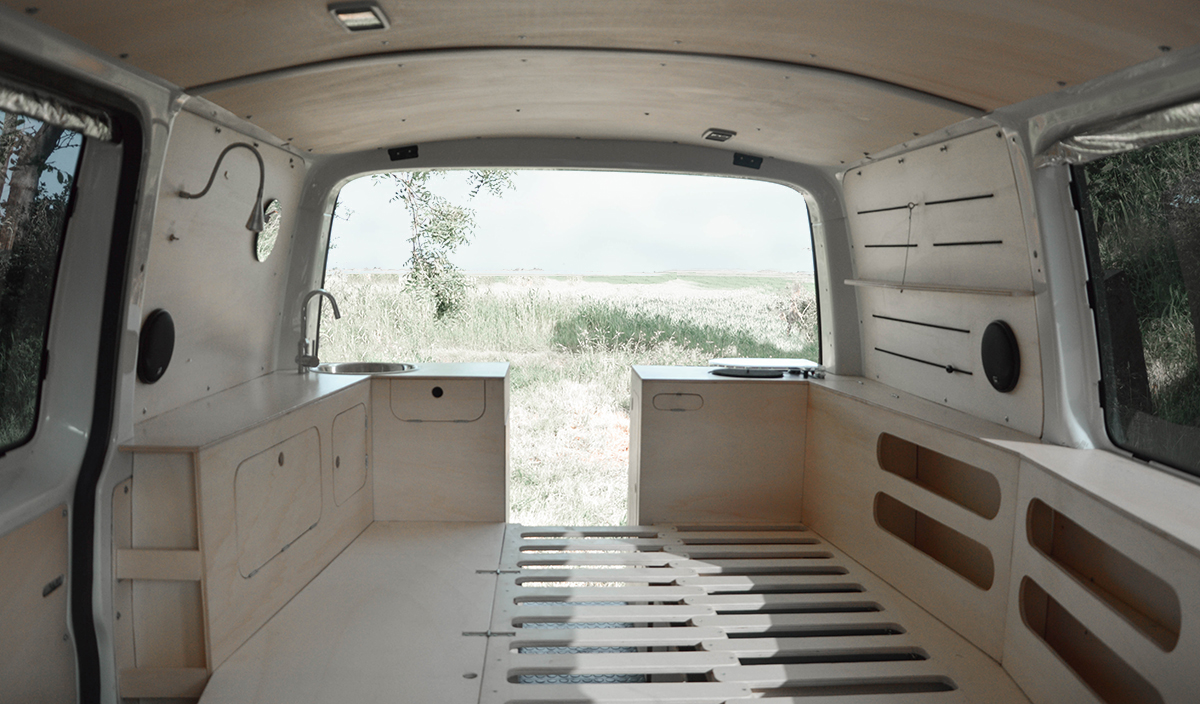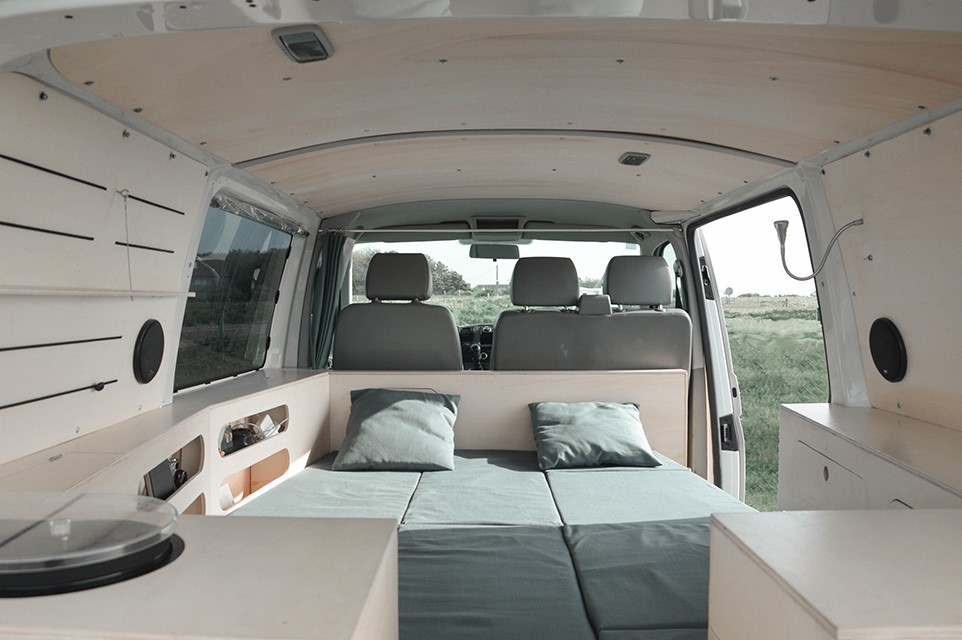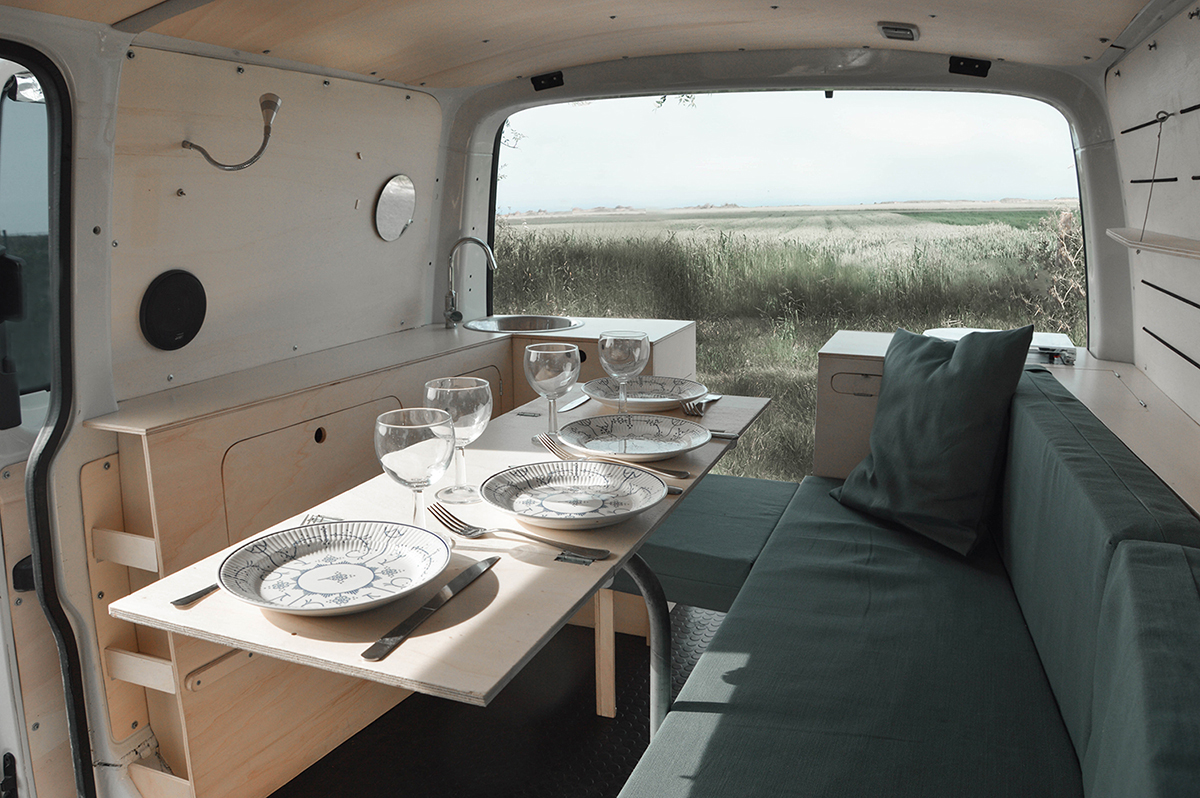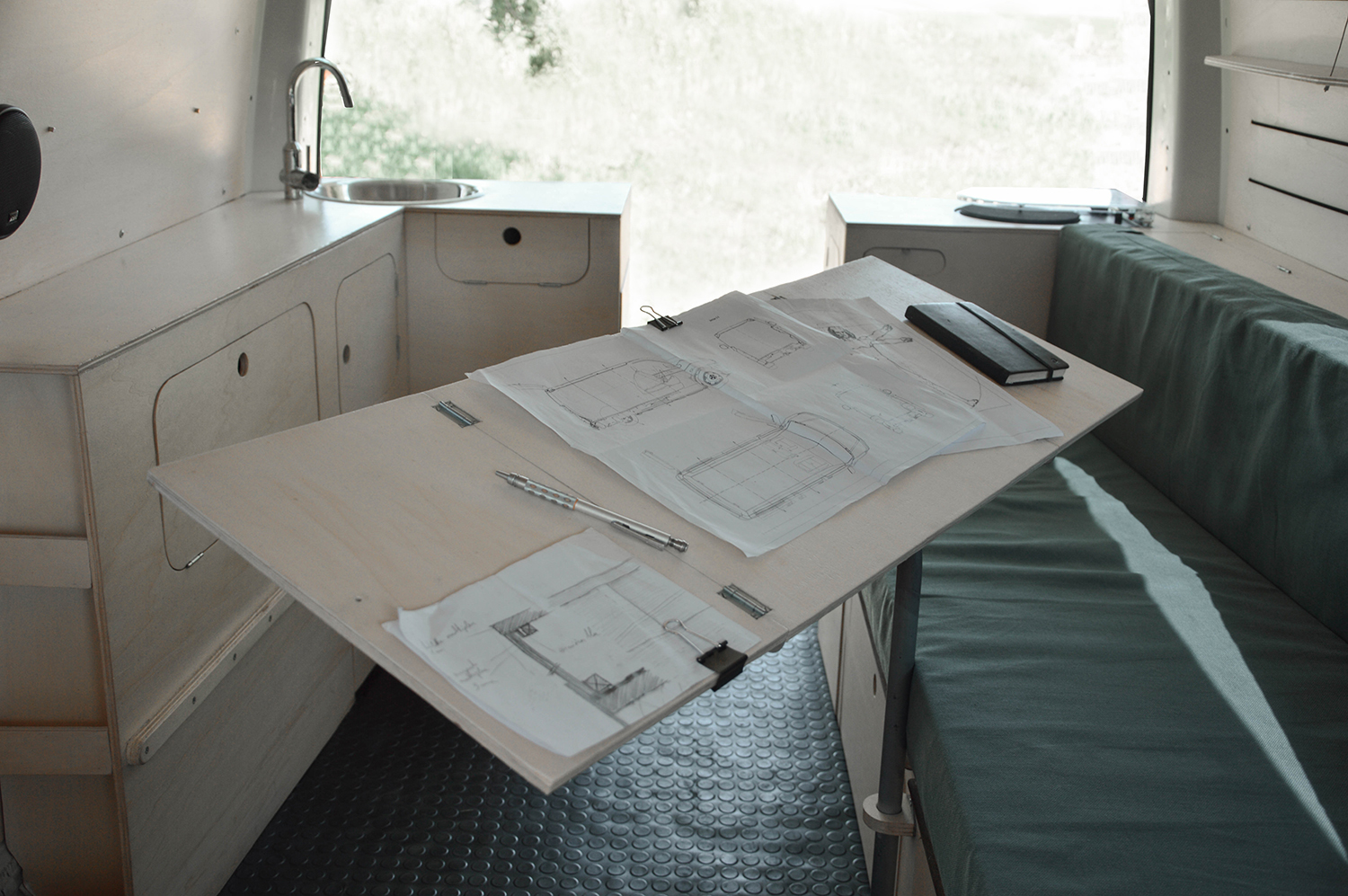 The power supply relies on the diesel engine alternator, an external 220V source, or a secondary battery that can be fueled via a freely rotatable solar panel. Similarly, the installation can deliver 40 L drinking water using a recycled tap & sink, and a pressure switch system, thereby encouraging a low water footprint.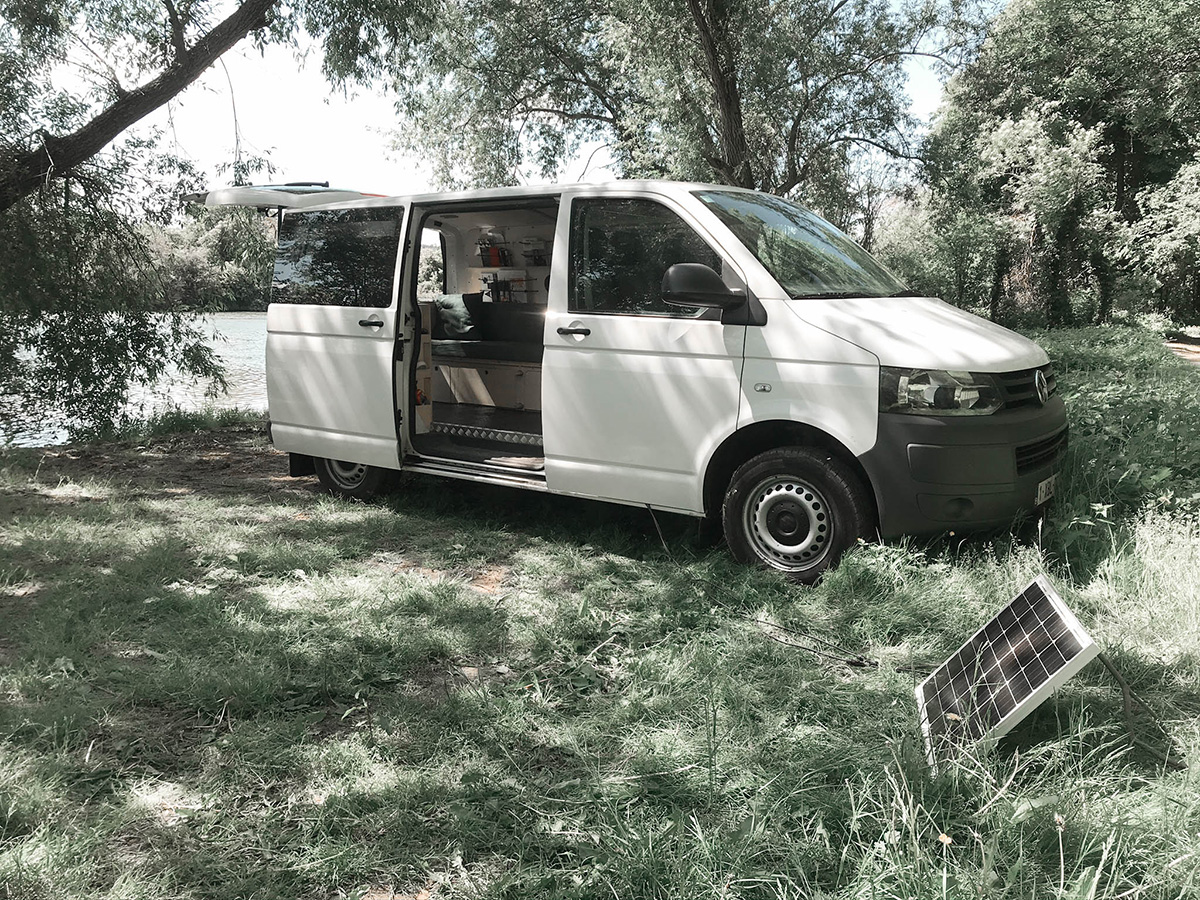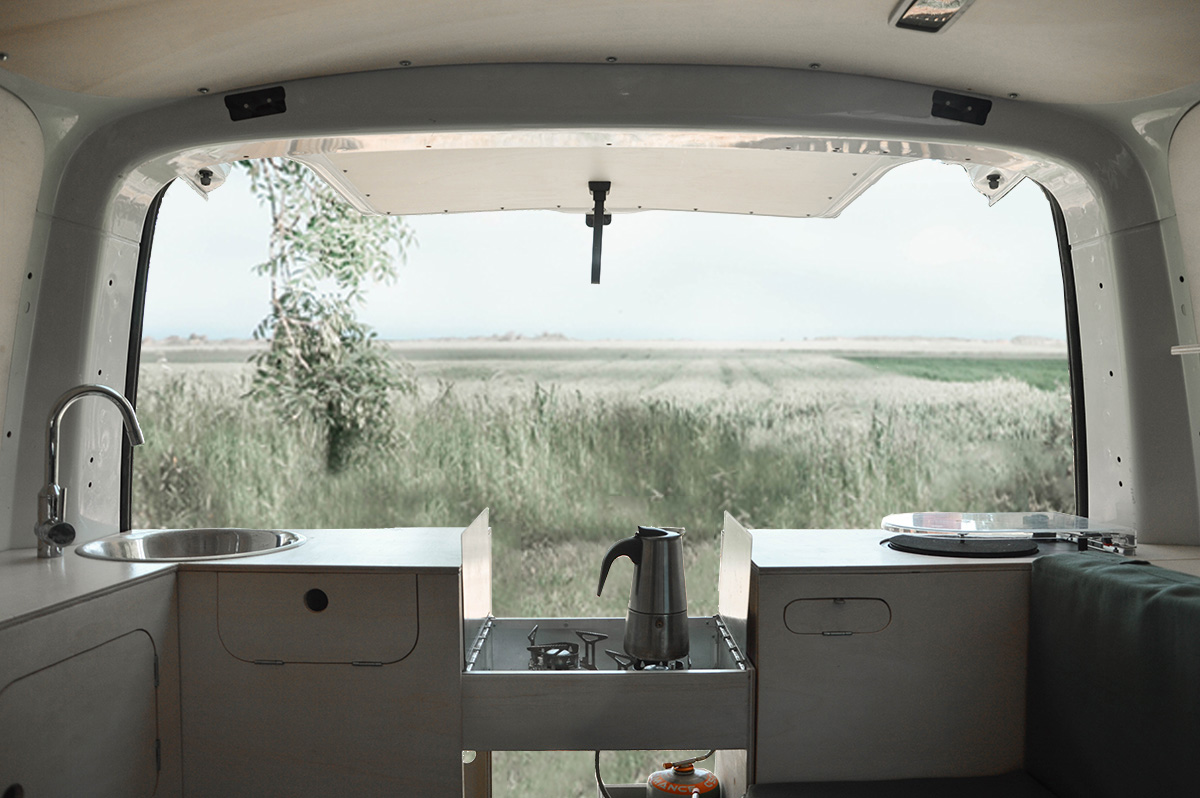 The precise study of the 'micro' layout scale also encompassed the ergonomics of all the secondary layouts: elastic bookcases, magnetic wooden display panel, wood & aluminium cooker-drawer with remote gas burners, retractable record player, solar shower combined with a magnetic mirror and shower curtain to transform the rear of the vehicle into a bathroom, privacy curtains and magnetic sunshades made of heat-reflecting insulation scraps,... Even the toilet bags of this 100% open-access project made and designed by its inhabitants are custom-made, aiming at raising the ambition of this 'artistic performance of living' to that of a Gesamtkunstwerk**.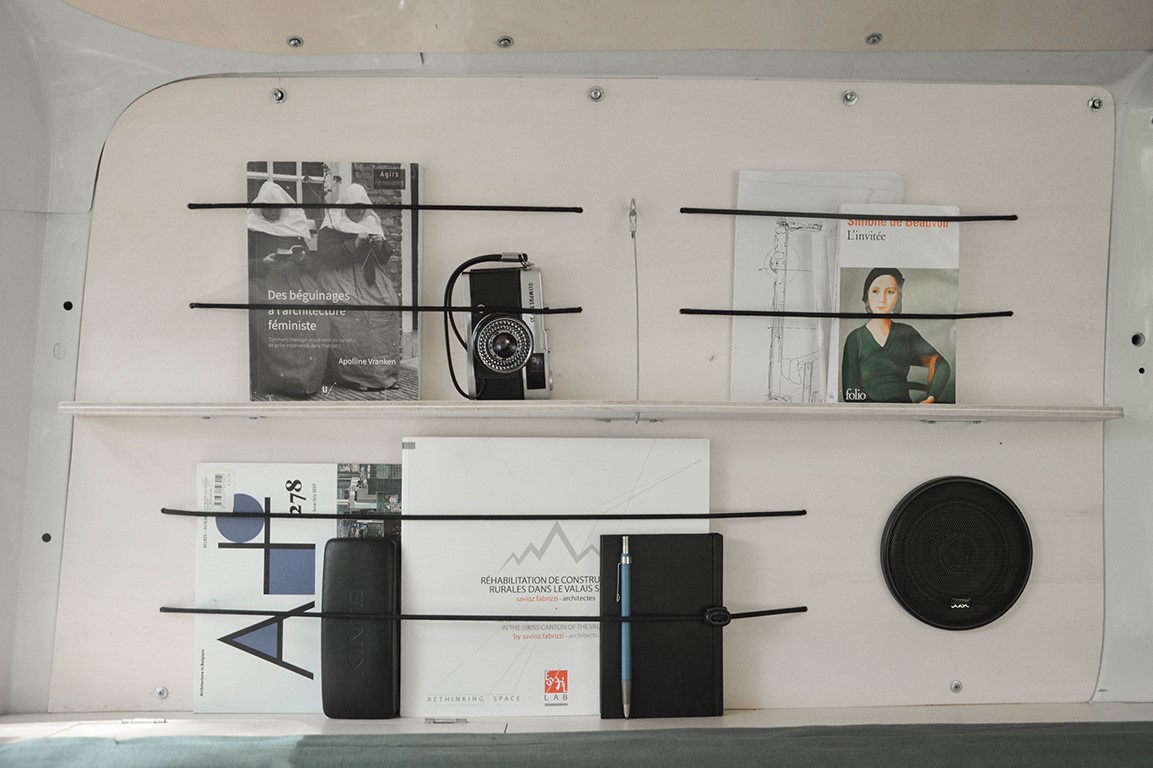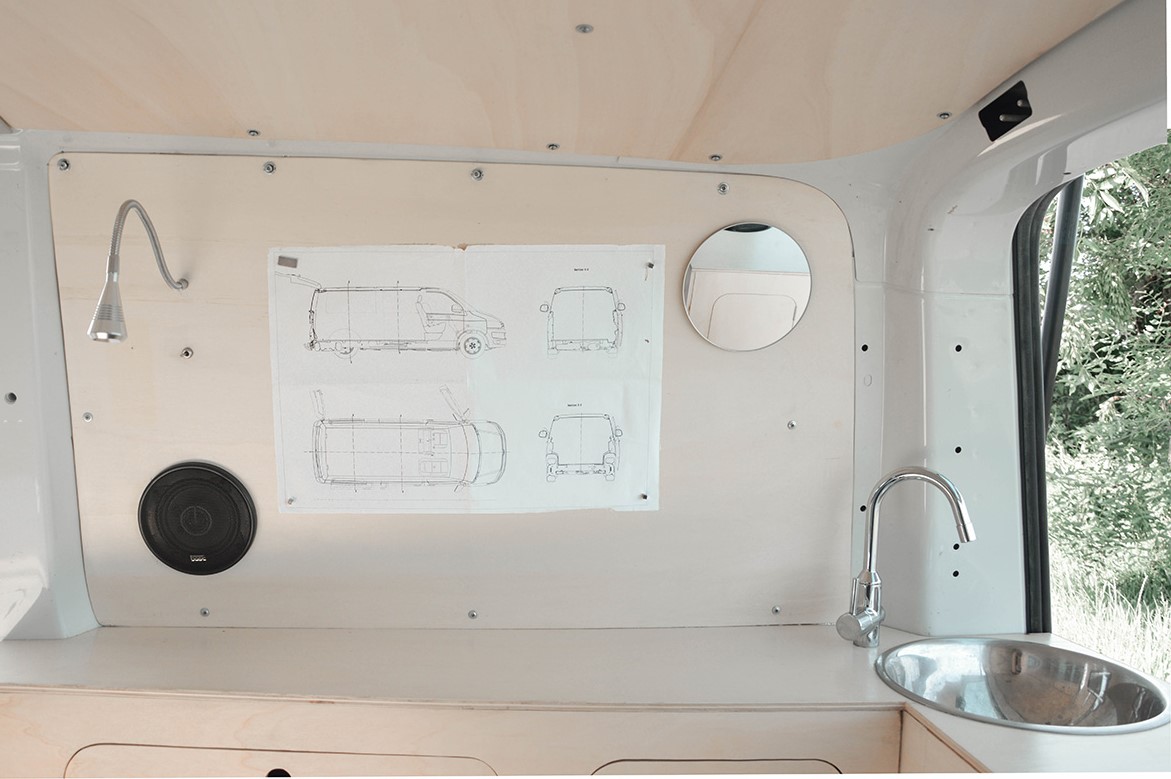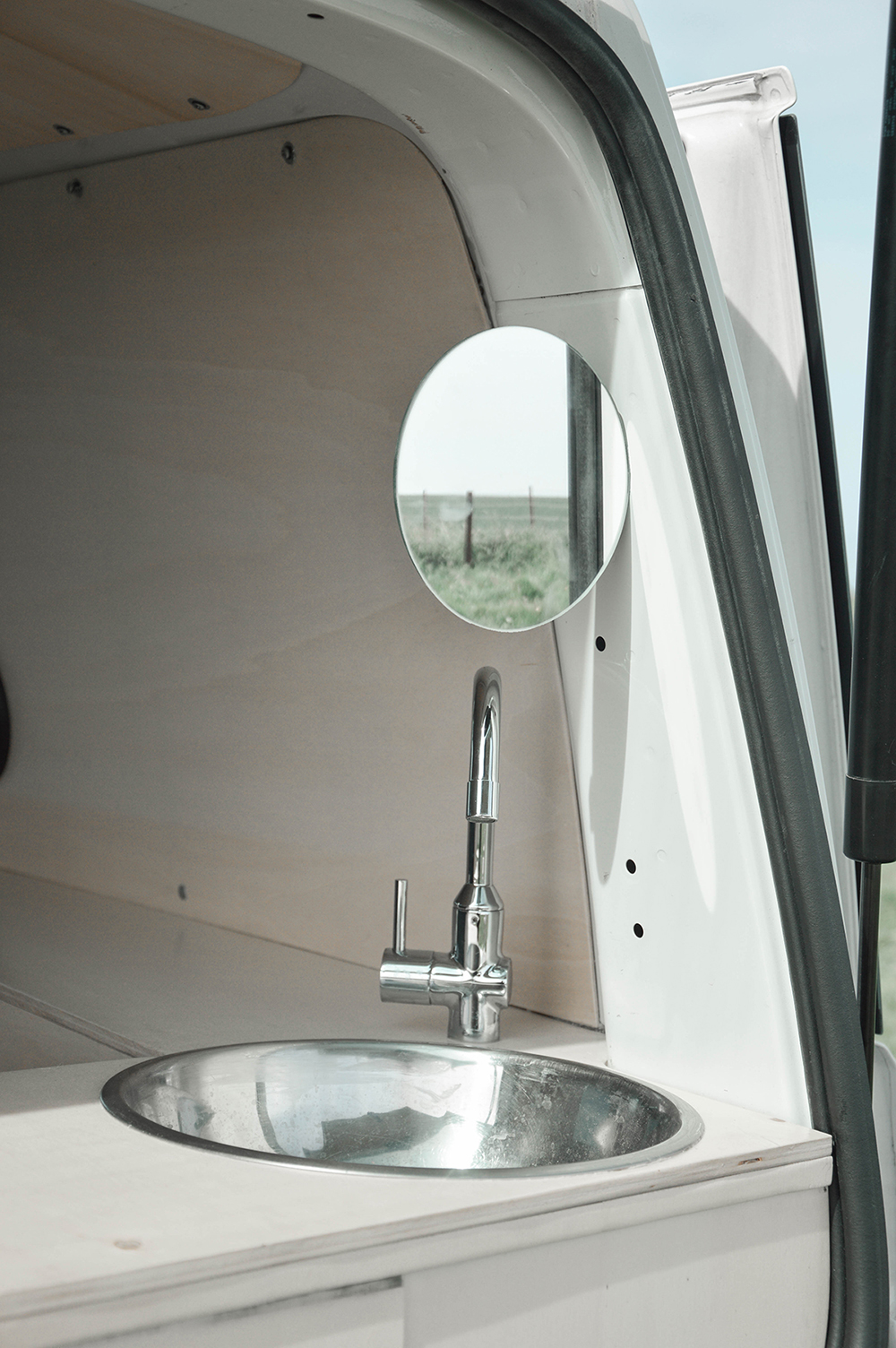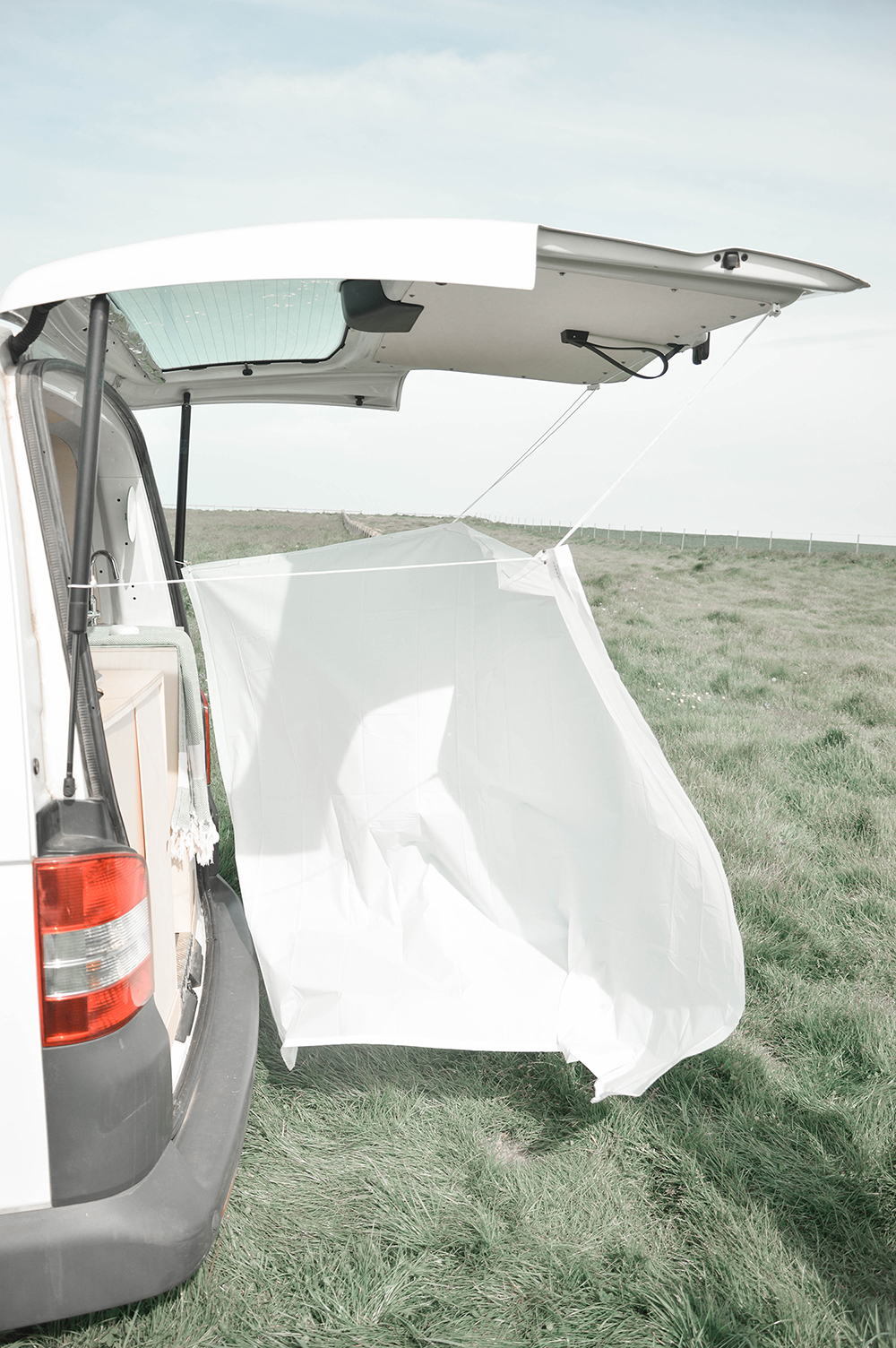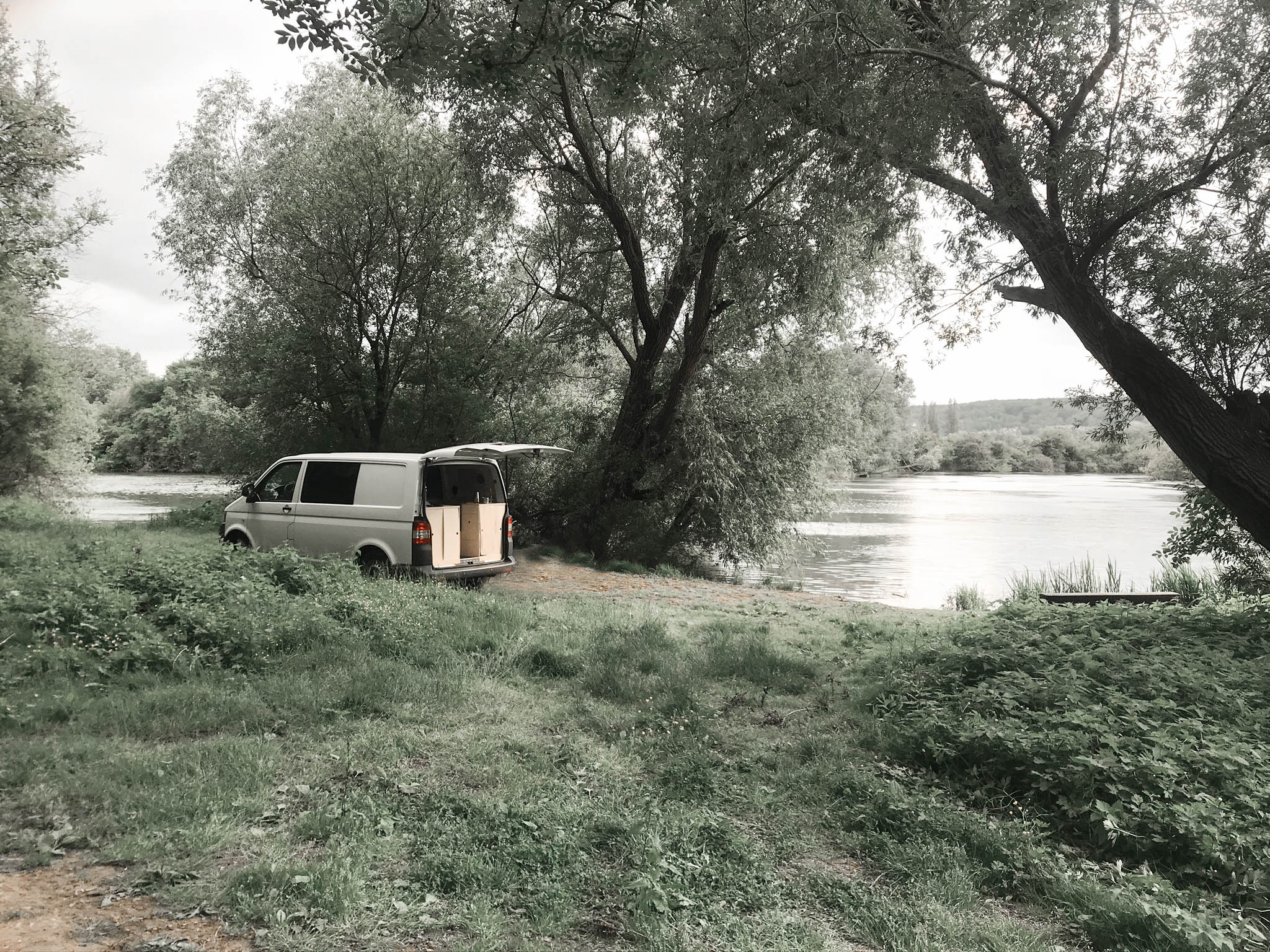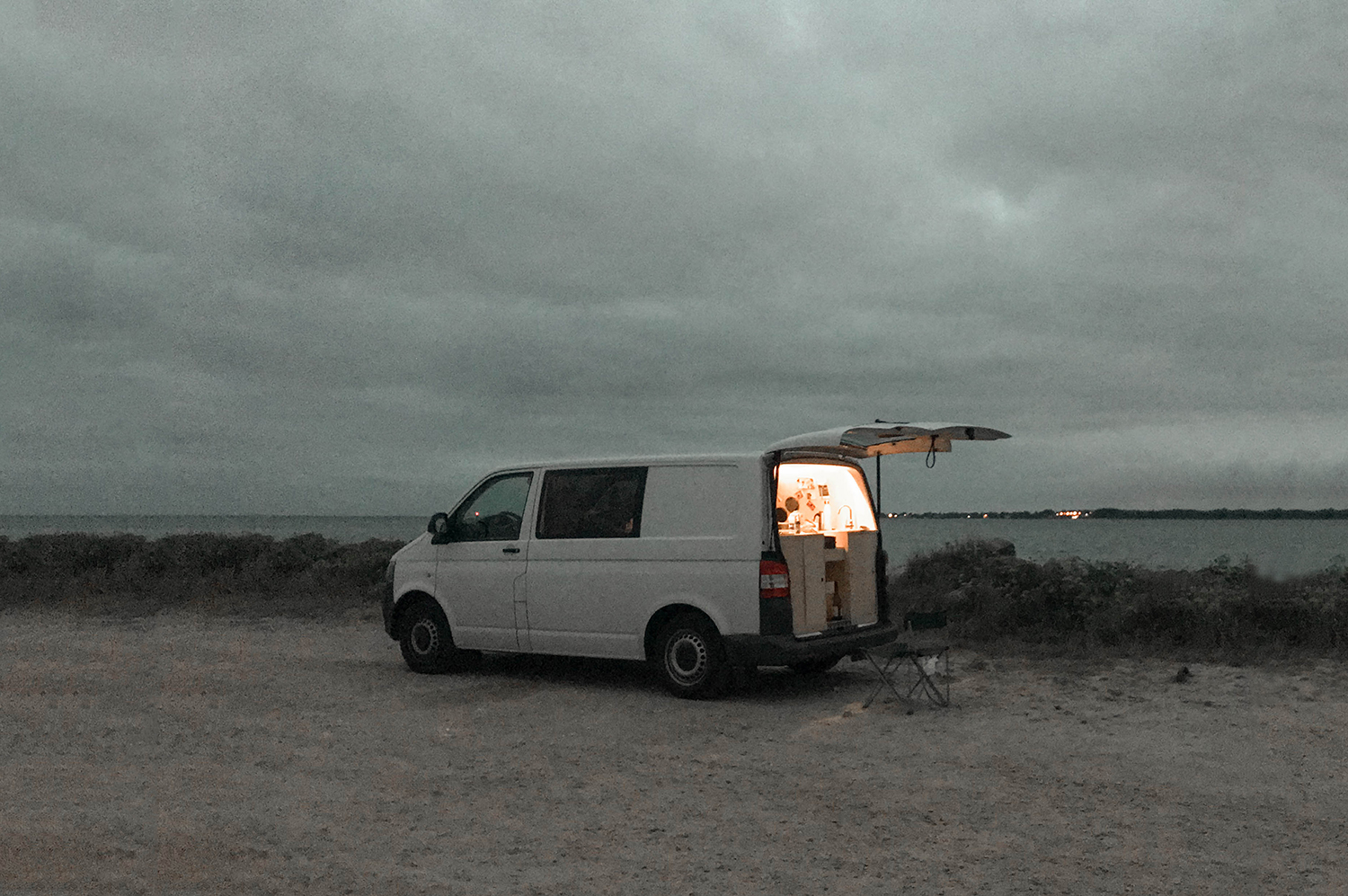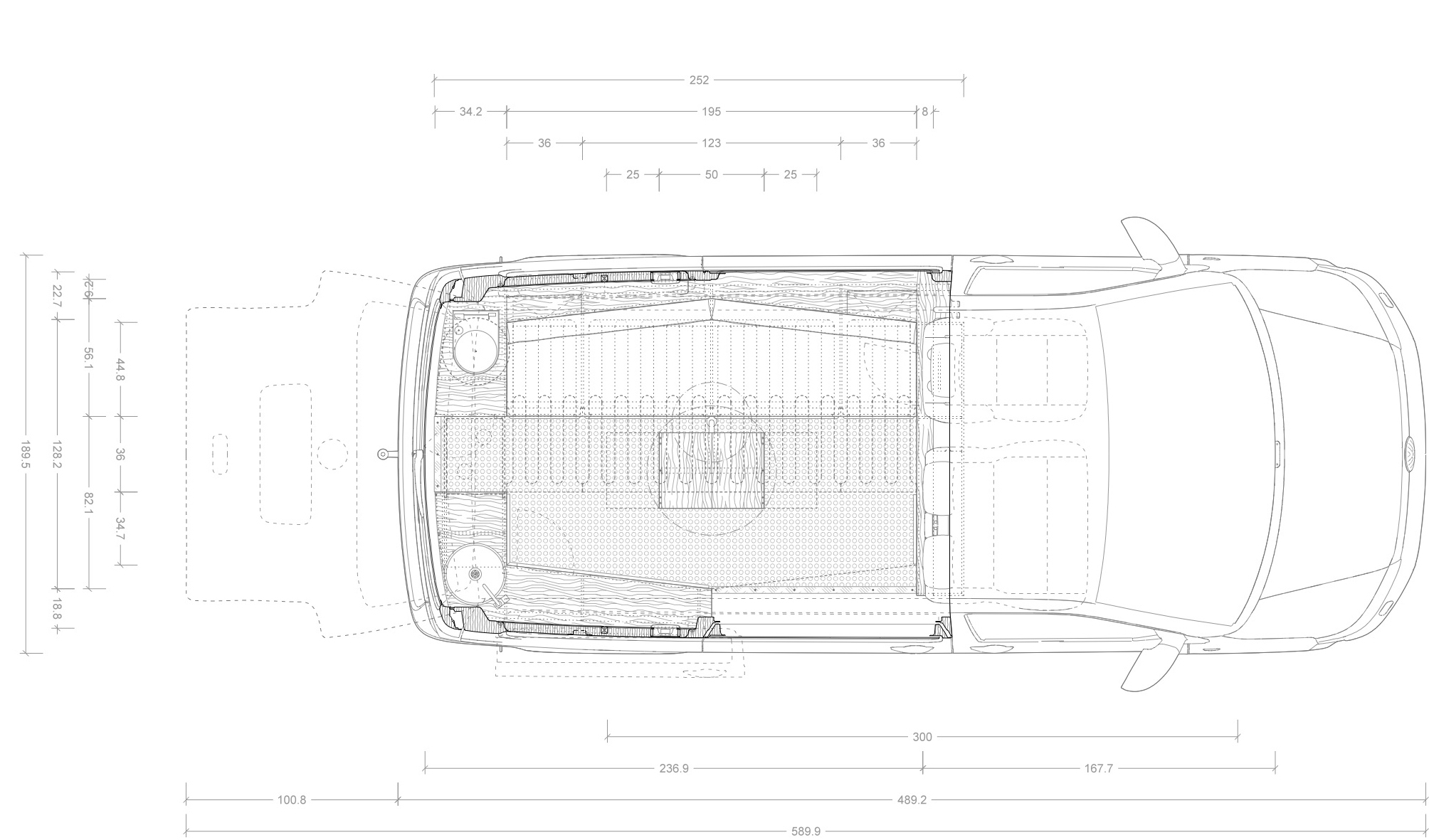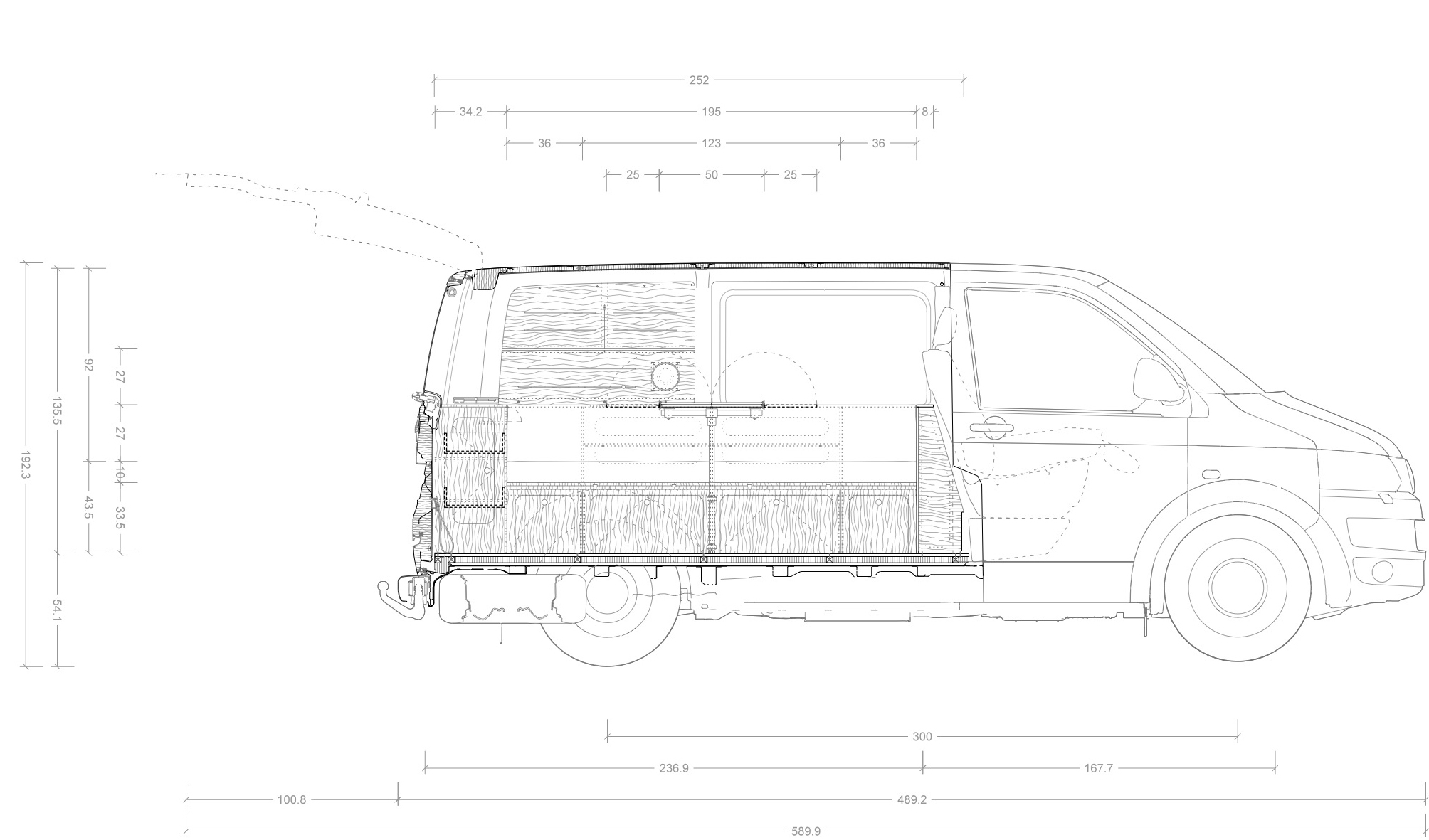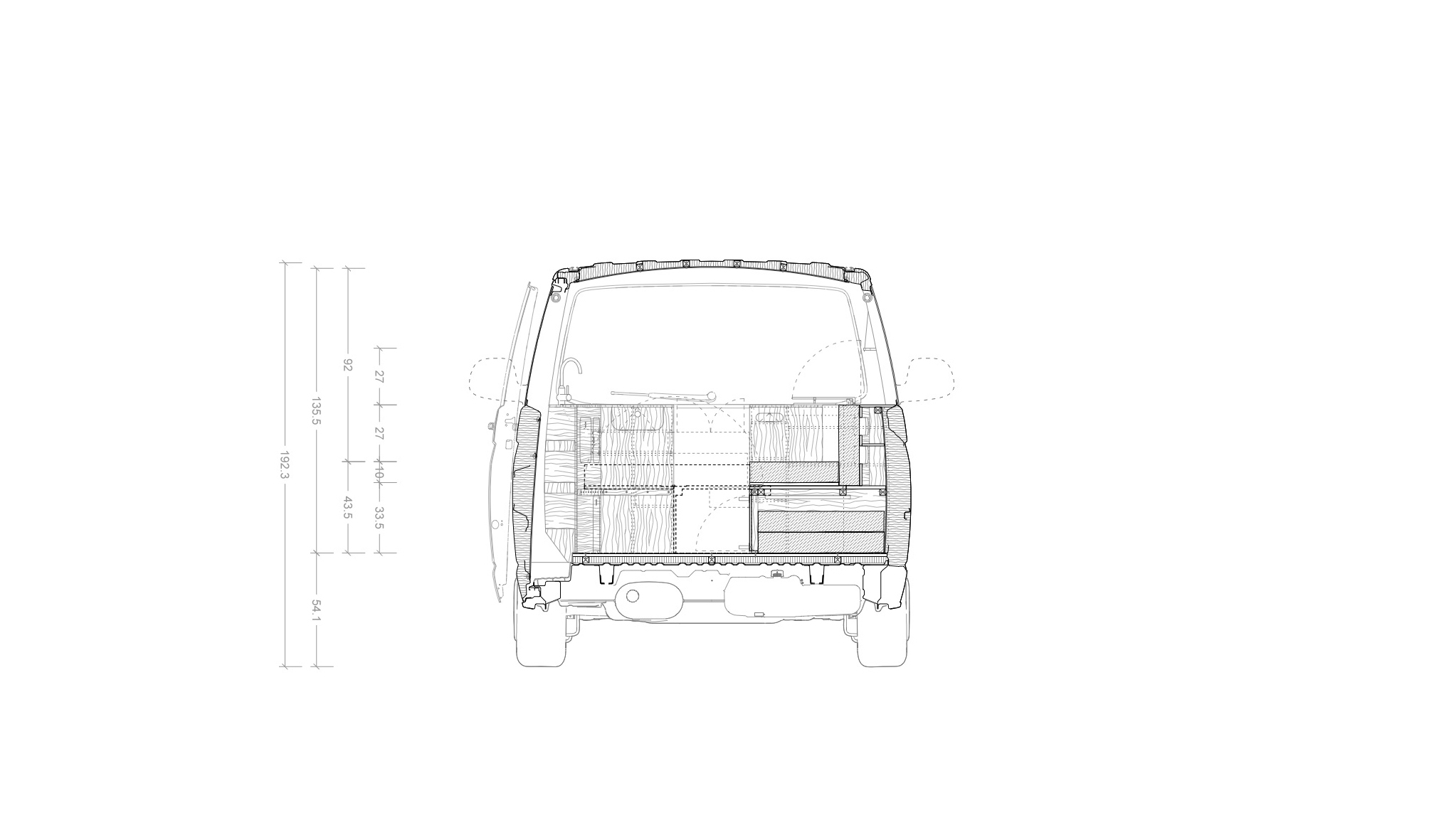 Budget: 9088€
Volkswagen T5 2010: 5350€
construction costs: 3738€